Velbon Camera Tripod GEO N543D Carbon Fiber
The
Velbon Geo N543D Tripod
is a light and portable tripod which can achieve a optimum height of 1679mm. Using a 2-section totally detachable center column and individual leg spreading it can also hover close to the floor make it possible for macro photography.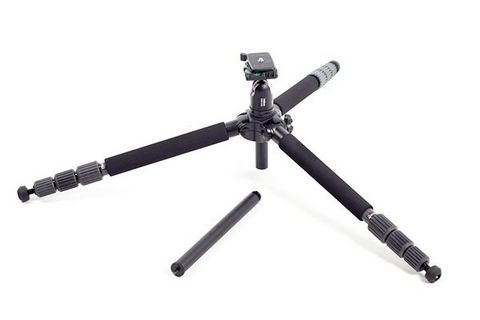 The Velbon Geo N543D Tripod has interchangeable rubber and spiked feet for all types of terrain
Product features:
The 4 leg segments offer a maximum height of 1683mm and a minimum of 24.5cm.
Sturdy tripod that supports up to 5kg so that you can attach practically any kind of camera.
Hook included to add a counter weight and gain more stability.
Two-way changeable legs tips supply metal spike or rubber feet alternatives.
Quick-Release Ball Head aids for fast changeovers.
In addition, this is a somewhat durable tripod but still light in weight allowing you to carry it just about everywhere, a provided transport case will mean it may be transported adequately.Leg sections are divided into 4 sections and make use of tab closures, that makes it possible for quick, simple height realignment and quick setup times.
At the end of the legs happen to be resilient rubberized non-slip feet designed to match the majority of surface areas, these may be changed to spiked feet for additional assistance on challenging surfaces. A leveling bubble assists you to acquire optimum stability and support the tripod.
An elevator stopper helps make it uncomplicated and hassle-free to secure the center column's elevation and a hook using one side of the column makes it possible for a stabilizing weight to be attached to deliver far more balance, particularly in turbulent windy conditions.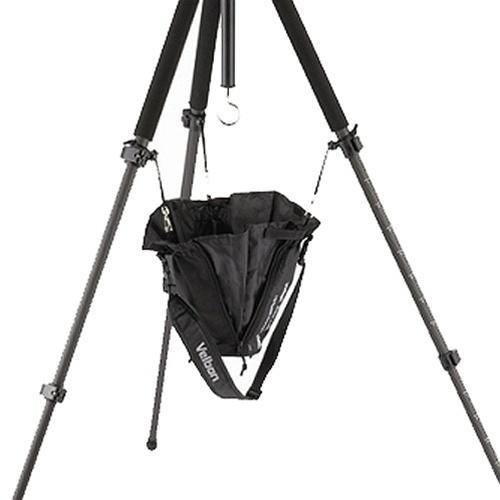 A centre column hook is included to add a counter weight and gain more stability
The Velbon Geo N543D Tripod is flawlessly suitable for the requirements of professional photographers and hobbists, it sustains a payload as high as 8kg which means you can cannect most kinds of cameras, also with longer lenses attached.
Login to get access to Q&A
Similar products
Your Recently Viewed Items