Kenko 55mm Real Pro Protector Filter
REALPRO series is designed according to highest Kenko quality control standards and experience in producing photographic filters. REALPRO series aims to meet professional and amateur photographer demands that are becoming more varying and specific.
PROTECT YOUR PRECIOUS LENS FROM DUST, SCRATCHES, AND DAMAGE
REALPRO PROTECTOR is a perfect option for those who prefer using lens safely and protect from unexpected physical damages. REALPRO PROTECTOR is made of fine and clear glass that will not affect the overall quality of your image. suggested for all camera lens users and particularly outdoor active photographers who work in extreme conditions.
The filter that stays clear for a long time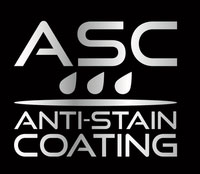 The one important feature of REALPRO series is Anti-Stain Coating (ASC) that represents new generation of Kenko coating technology. Thanks to a new formula of coating material the surface of REALPRO UV filter will make moisture and water drops to bead up and slip down leaving filter clean. Thus, you will not need to clean filter for a long time and maintenance will become incredibly easier and safer. Due to smooth filter surface dust and smudges can be wiped more easier because they do not stick on to the glass so strongly. Time you spend for after-care routine will be considerably shortened and cleaning process will not bother you any more. This feature is highly valued by extremely photographers who are shooting outdoors in various weather conditions.
Slim Frame
Use with any lens and with no loss of light. REALPRO UV adopts ultra thin frame to avoid vignetting effect on wide and super wide angle lenses.
Black Rimmed Glass
To reduce the internal light reflections off the edge of the filter glass Kenko uses the technology of black rimming. The outer rim of the glass plate is treated with a specific black ink prevent any leaking of the light.
Wide variety of sizes
In order to meet the demands of as many photographers as possible, REALPRO UV is presented in whole line up of sizes from 37mm for non-reflex cameras to 95mm and even 105mm for high-end super tele lenses and broad-casting.
Category Filters
Model Kenko REALPRO PROTECTOR
Series REALPRO
Type PROTECTOR
Available Sizes, mm 37, 40.5, 43, 46, 49, 52, 55, 58, 62, 67, 72, 77, 82
Kenko 55mm Real Pro Protector Filter
Login to get access to Q&A
---
Similar products
Your Recently Viewed Items