IFootage Shark Slider S1 (0.8m)
iFootage Shark Slider S1 was made for quick set ups and ultra fast turnarounds. Its can be deployed from the storage bag in only a few short moments, so everything you are preparing to shoot can be achieved with ease and convenience without rushing where human error tends to occur. With its ability to be quickly deployed, this slider could save you the precious seconds that you just cannot miss.
A great all-rounder- iFootage understands that the users experience with regards to product builds, by removing any excess mass, it reduces weight and size of the product. Furthermore, this increases the convenience to users who frequently packs and deploys the unit as it is less cumbersome than having a solid mass of material.The slider was designed with an integrated shoulder strap connection points, the carrier bag strap can be removed and placed on the slider, allowing ease of mobility without sacrificing time or the need to reconfigure anything. Made for both professionals or amateurs who love to shoot but want that added convenience and mobility, and this is made just for you.
Lightest material of the best quality - Using the superior weight properties of carbon fiber and using premium grade material, the fibers can offer more rigidity compared to other carbon fiber products from the same weight ratio. iFootage's use of this exclusive advanced production method and the combination of eight carbon fiber layers greatly enhances the stability of the track and is less susceptible to track warping due to long-term use. It also utilizes 14 Japanese made high-quality stainless steel bearings, greatly improving the quality of the system composition. Then with multiple 1/4 and 3/8 connection points increasing its versatility, whether you wish to place a microphone, light or monitor would not be an issue for our Slider.
High precision–attention to detail - All of the components, whether it is the carbon fiber pipe, its connection points or the carry strap, are measured using precision instruments prior to the finished goods being packaged. Our sliders shall be subject to double inspection and testing to ensure compliance with iFootage's high quality standards.
Resistance pulley- This exclusive resistance pulley design by iFootage, coupled with high-precision high torque S3M belt, allows Shark Slider to move smoother, providing a more stable platform than the existing sliders available in the market. It's weight pulley assembly also features a quick detach weight system allowing you to make any adjustments quickly. When using a heavier camera rig, simply buy an additional pulley weight to increase the drag.
Extremely durable, yet so smooth- iFootage utilizes a twin-tube quick adjustment design, offering a smoother track glide and a more stable platform compared with single track designs even when the resistance pulleys are not being used. Whilst in the testing phase, we focused on every aspect of the product, some of which were the silent drive system and degree of track wear. After a year of using the track and checking for wear, the carbon fiber pipes are intact, showing no signs of warping or fibers being exposed. The silent drive system continued to provide a suppressed glide, since the rollers have a less abrasive contact to the tubes. This also allows the tracks to have a surprisingly high durability ensuring our slider achieves the quality standards you would expect from iFootage.

Exquisite workmanship, giving you the perfect creation - Using precised CNC cutting technology, it gives our slider a beautiful textured finish whilst the CNC process remains highly accurate reducing its weight by removing excess mass without sacrificing structural integrity.
Foot supports-
It is believed that many users who have used any glide tracks on ground level would worry about having a stable platform of the track itself. iFootage specifically designs it with built-in leg supports for customers who are concerned by this. The leg supports are not only easily used but also allows the adjustment of shooting angle and height whilst being able to encounter any issues from shooting on uneven surfaces.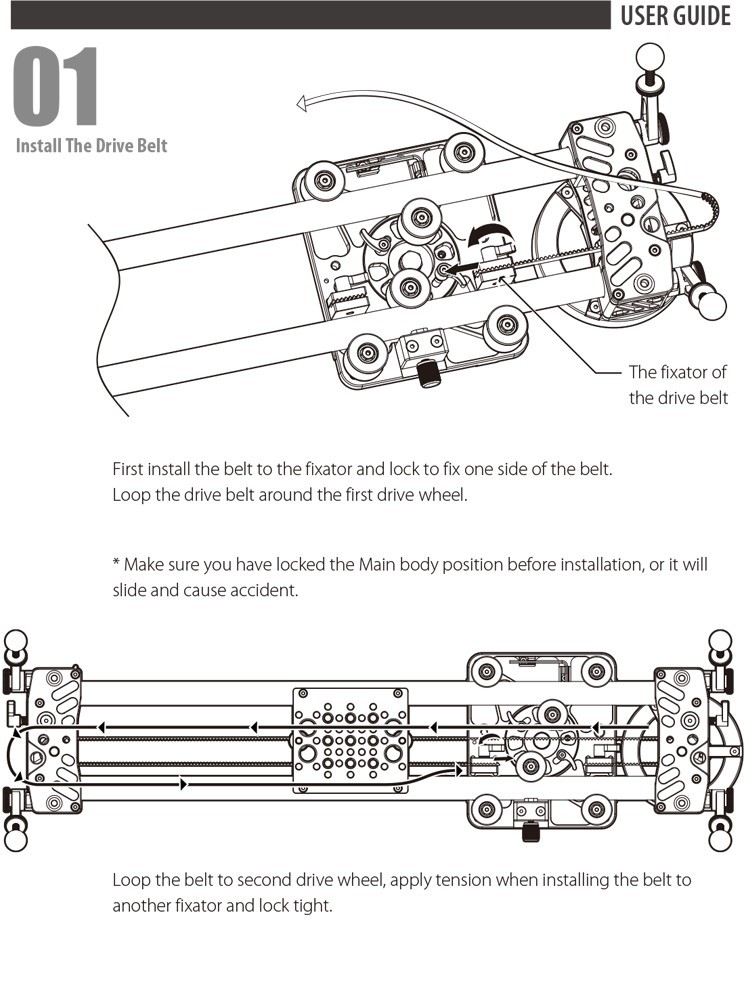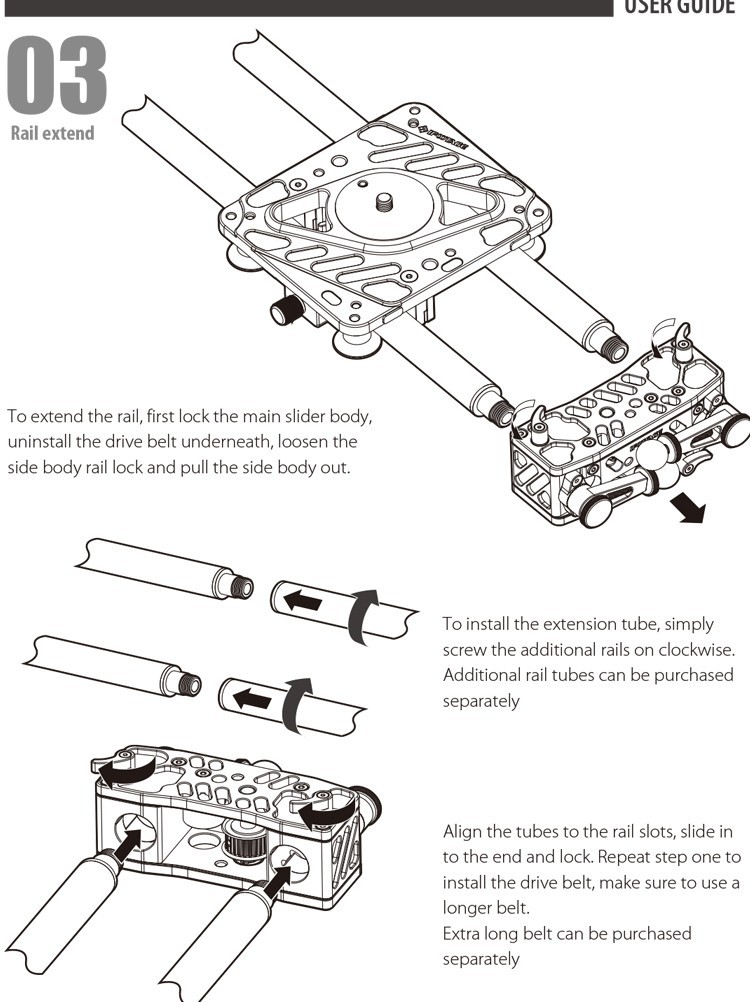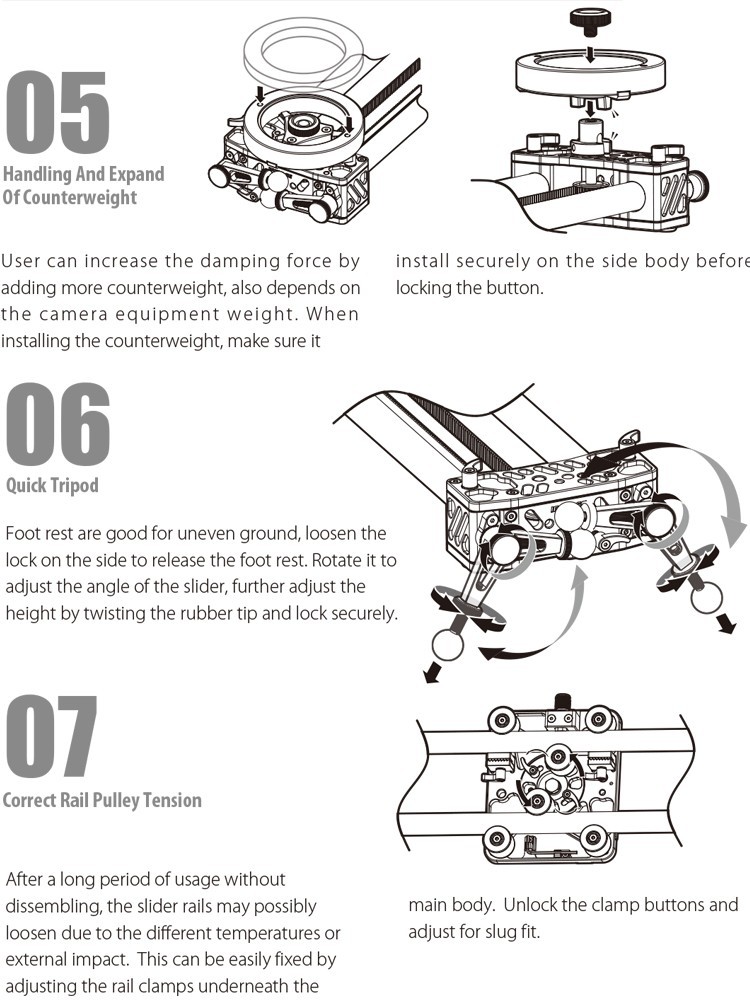 Login to get access to Q&A
---
Similar products
Your Recently Viewed Items